Lucie Wolf Named 2023 Charles H. Best Fellow
Awards, Cancer, Proteomics, Trainees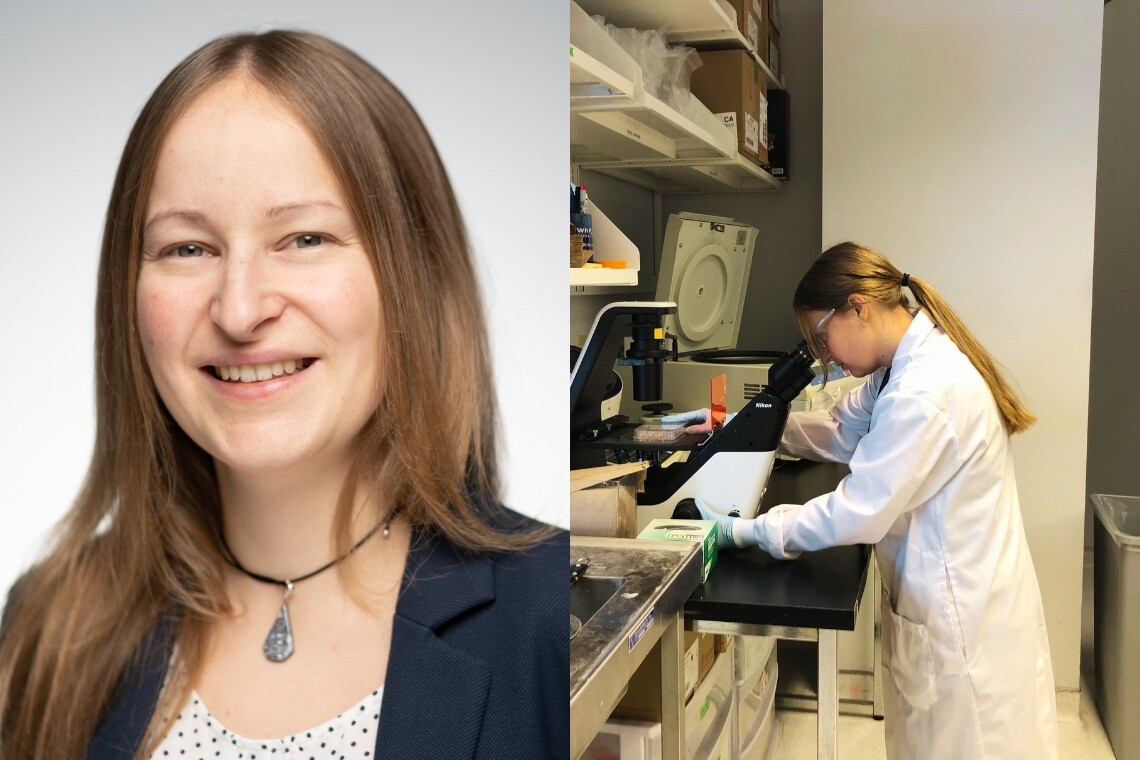 Lucie Wolf is a postdoctoral fellow in the Angers lab, under the supervision of Stephane Angers, professor of biochemistry and pharmaceutical sciences and director of the Donnelly Centre. Wolf is the 2023 recipient of the Charles H. Best Fellowship.
The fellowship will support Wolf's research on finding new regulators of the Wnt signalling pathway, which involves signalling proteins and receptors on the cell surface and is important for cell development in the embryo and maintenance of adult tissue. This signalling pathway, when unregulated, can lead to the development of different types of cancer — particularly colorectal cancer.
"Lucie is the ideal candidate for the Charles H. Best Fellowship," said Angers. "She has a strong research background and will be continuing the investigation she started during her PhD on the Wnt signalling pathway's role in cancer cell proliferation. She is resourceful, methodical in her approach and works well both independently and in collaboration with other researchers. I am confident that she will make a significant contribution to our understanding of how this fundamental cell signalling pathway is regulated, which could lead to new options for cancer treatment."
Wolf hopes to gain a deeper understanding of how controlled protein interactions can be used to impact cancer development. She is collaborating with Mikko Taipale, associate professor of molecular genetics and principal investigator at the Donnelly Centre, to expand the current toolbox of proteins that can regulate the Wnt signalling pathway in a targeted manner, with the goal of preventing cell proliferation and the development of cancerous cells. The combined expertise of Angers and Taipale, as well as the integration of technologies from both of their labs, presents a unique opportunity for Wolf to find new strategies for regulating the Wnt signalling pathway.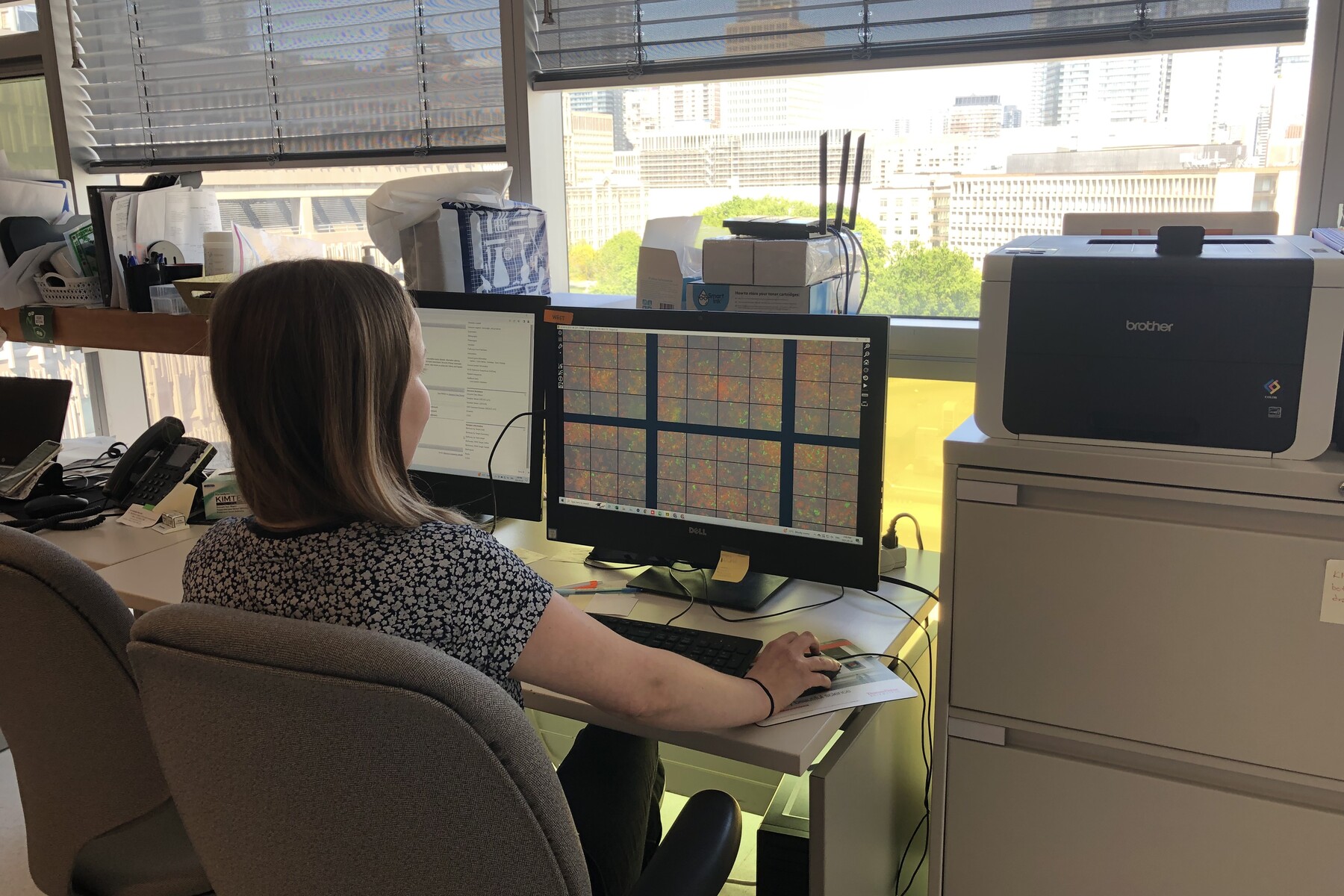 Wolf joins an impressive group of Charles H. Best Fellows. Established in 2001 as a tribute Charles H. Best, known as the co-discoverer of insulin, the award recognizes outstanding postdoctoral scientists at the Donnelly Centre who are tackling big questions in biology through an approach based on systems-thinking.
"The Charles H. Best Fellowship selection committee is delighted to offer the 2023 fellowship to Lucie Wolf, on the basis of her impressive research accomplishments from her PhD in Heidelberg and the strength of her proposed research with Stephane Angers and Mikko Taipale. Her plan to work with both faculty members and use state-of-the-art screening approaches to search for novel regulators of the Wnt pathway embodies the collaborative spirit of the Donnelly Centre," said Benjamin Blencowe, professor of molecular genetics and chair of the Charles H. Best Fellowship selection committee.
Wolf attributes her success in part to an educational background that prepared her for conducting research early on. She earned a Bachelor of Science and Master of Science in Molecular Medicine at the University of Erlangen in Germany, where her studies in human medicine were combined with experience in biomedical research.
Wolf's interest in the Wnt signalling pathway defined her PhD research at the German Cancer Research Center in Heidelberg, where she completed her thesis on the Ubiquitin-dependent regulation of a key protein in the Wnt pathway and the role of Wnt protein secretion in skin cancer.
"A pressing question in the field is how to safely target Wnt signalling and its effector, beta-catenin," said Wolf. "Hyperactivated Wnt signalling can cause cancer, especially in the gastro-intestinal tract. The lack of Wnt signalling inhibitors in clinical practice, mostly due to their adverse effects, emphasizes the need for novel therapeutic approaches."
One of the highlights of Wolf's career is her commitment to public outreach and science communication. As a member of the PhD student council at the German Cancer Research Center, she helped to organize career days and conferences, including an international conference on the hallmarks of skin cancer in 2017. More recently, Wolf took part in Science Rendezvous, a nationwide festival bringing STEM to the masses, where she and other members of the Angers lab educated eventgoers about cells, DNA and gene editing technology and showed them how to isolate DNA from a banana.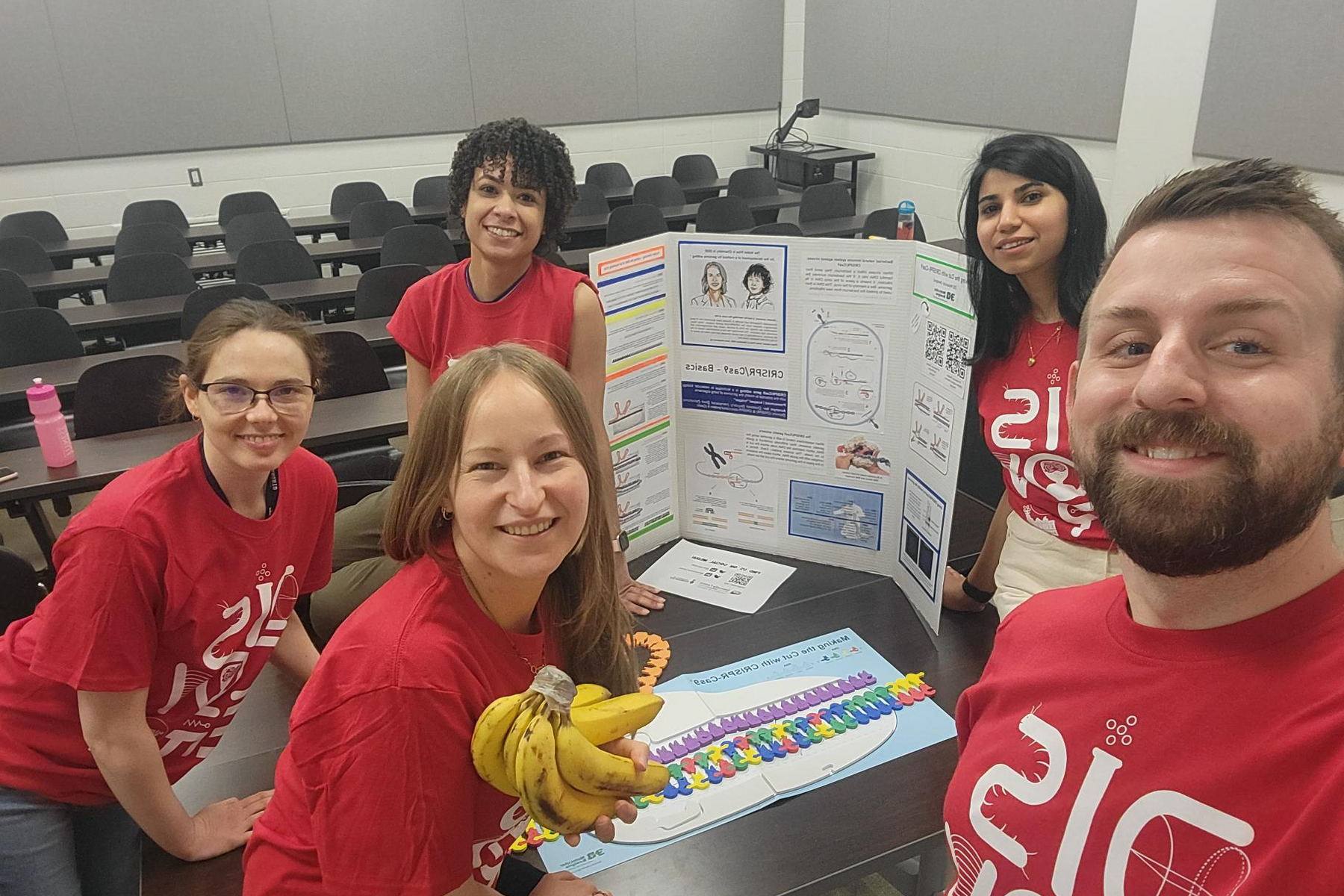 Through organizing and participating in public outreach events, Wolf hopes to inspire the next generation of biomedical researchers. She offers some sagacious advice for graduate students in science: "Don't just focus on your research project. Combine different strengths, try to develop as many skills as you can and pursue your passions related to science."
Over the year that Wolf has held her postdoctoral fellow position at the Donnelly Centre, she has conducted preliminary experiments and prepared the necessary tools to conduct her planned screen of over 15,000 proteins. Being awarded the Charles H. Best Fellowship will help her continue her research to analyze these proteins for potential Wnt signalling pathway regulators that target cancer cells.