Accelerator for Donnelly Collaboration

The Accelerator for Donnelly Collaboration (AcDC) is a biotechnology hub for startup companies and scientists collaborating with Donnelly Centre investigators.
As a unique on-campus incubator with wet lab facilities, the AcDC is not only supporting collaborative research projects enabled by its technology platforms, but is also promoting innovation between university researchers and industry, primarily small, start-up enterprises, while helping create jobs and retain research talent in Canada.
The facility is hosting teams of researchers undertaking sponsored research agreements with partners, and start-up companies (or Toronto subsidiaries of established companies) who are partnering, or intend to partner, with Donnelly Centre scientists.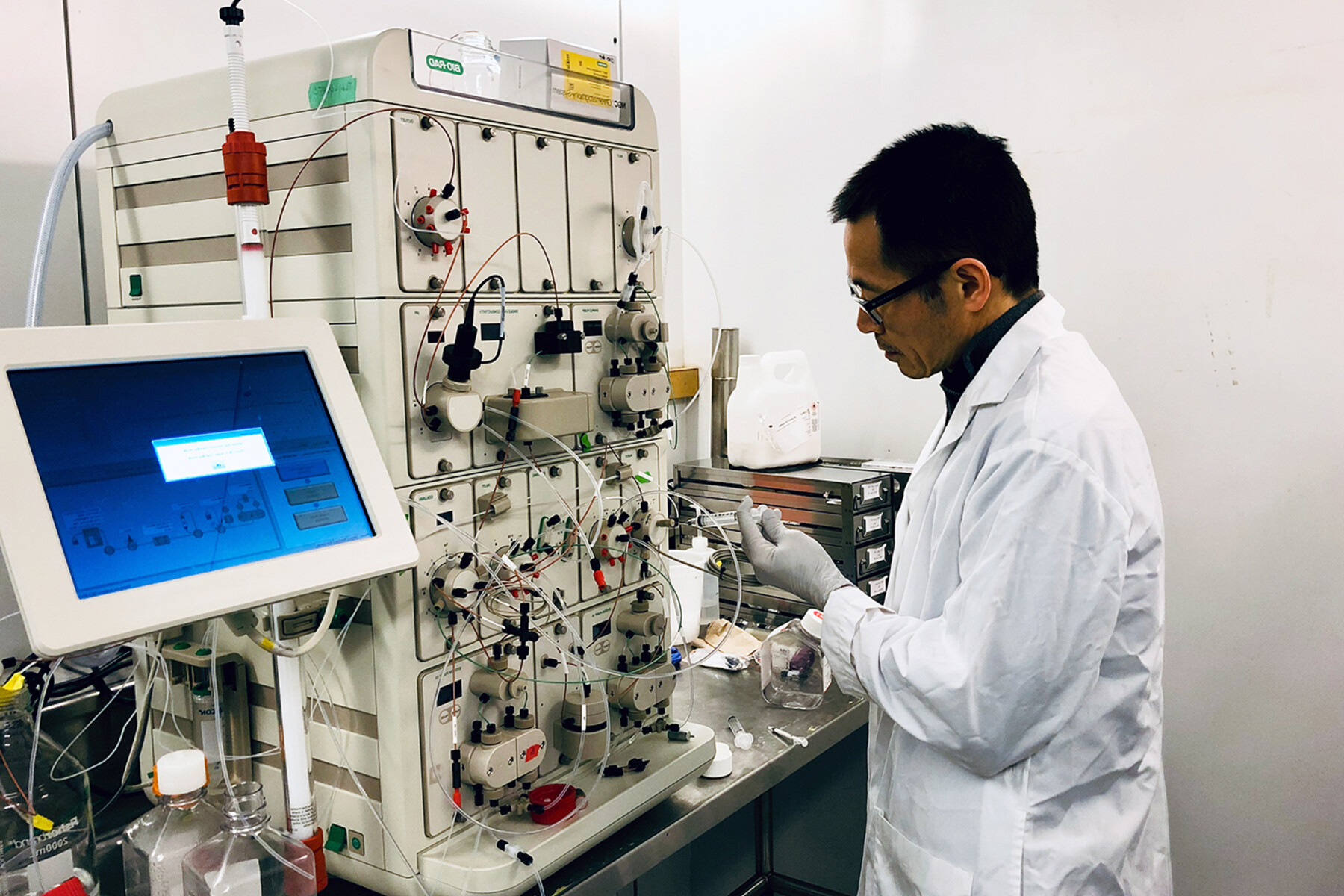 Located in a revamped research space adjacent to the Centre, the AcDC houses state-of-the-art platforms established by the Centre's investigators, the Toronto Recombinant Antibody Centre (TRAC) and components of the Platform for Advanced Cell Engineering (PACE). Over the last decade, TRAC has leveraged its antibody-engineering platform to establish collaborations with a number of biotechnology and pharmaceutical companies. Together, TRAC and PACE represent a unique facility that combines high-throughput genetic and proteomics screens with protein engineering for the discovery of new antibody-based drugs and other biologics.
Other wet lab and computational platforms for functional annotation of the human genome and drug target discovery are helping advance innovations for personalized medicine.
The first startup to be housed in the AcDC is ModMab Therapeutics, which was founded by Donnelly Centre investigators and colleagues to develop antibody treatments for various diseases.
Part of the income generated by the AcDC thorough industry partnerships will flow back into the Donnelly Centre, ensuring that its scientists can continue to make important foundational discoveries and recruit the best researchers.
The AcDC was made possible thanks to a generous $10 million gift from Terrence Donnelly, whose previous gift helped found the Centre in 2005, and to U of T's Faculty of Medicine, which designated a space for it on the fourth floor of the Medical Sciences Building, next to the Centre.