Terrence J. Donnelly
My goal in my retirement years is to support those institutions of excellence and individuals that have the capacity and the ability to make a difference in the lives of those with poor health. The only way this can be achieved is through research, research and more research.

Terrence Donnelly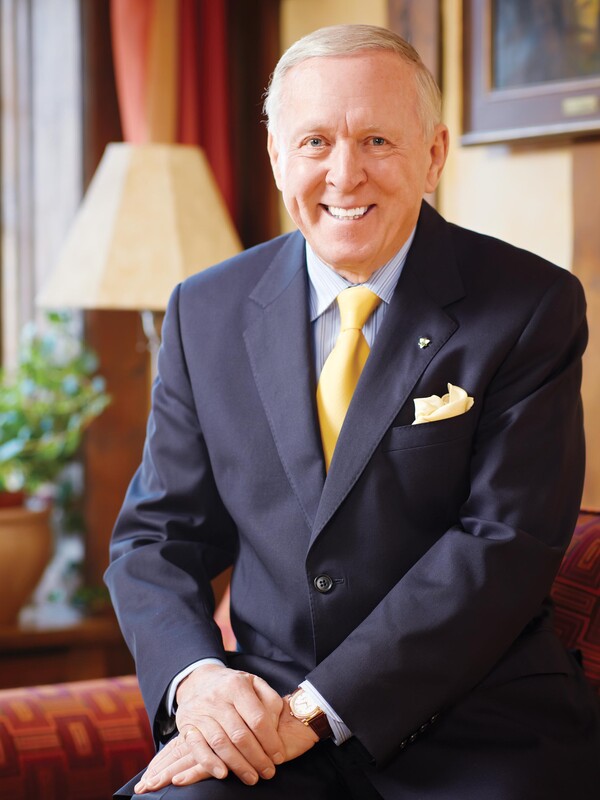 Terrence Donnelly was born in London Ontario, and graduated from the University of Western Ontario with an Honours degree in Business Administration in 1957. 
In 1960 he graduated from Osgoode Hall Law School in Toronto, a medallist in his class, and was called to the Bar of Ontario in 1962. Starting his own law firm, Donnelly and Daigneault, he practised law for 35 years, retiring in 1997. 
His business career started after meeting Colonel Harland Sanders, the founder of Kentucky Fried Chicken, and that grew into a friendship that ended with the Colonel's death in 1980 at the age of 90. Donnelly served on the board of Directors of KFC, as the chain expanded from 50 stores to 750 and is today a director of the Colonel Sanders Trust which funds projects in 20 children's Hospitals in Canada, the USA and Mexico. 
Honours
The Order of Ontario, 2001 in recognition of his interest and support for projects in healthcare in Ontario.
Honourary Doctor of Law, 2005 from the University of Toronto in recognition of his commitment and support for research in healthcare and life sciences.
Member of the Order of Canada, 2014 for his philanthropic contributions to health care and medical research.
Philanthropy
I believe that success in a profession or business brings with it a golden opportunity (perhaps an obligation) to share that success with those less fortunate than ourselves. No matter how long or short our lives may be, everyone yearns for a life that is full and complete, free from the threat of disease or the devastation of a major illness. What better use can be made of one's worldly assets than to help make a difference in the lives of those who through no fault of their own do not enjoy perfect health? Good health is man's greatest treasure, and without it, nothing else matters.
Mr. Donnelly's major philanthropy activities include:
The Terrence Donnelly Heart Centre - St. Michael's Hospital, Toronto, Ontario
The Grace Donnelly Women's Health Pavilion - Victoria Hospital, London, Ontario
The Donnelly Day Surgery Centre - St. Michael's Hospital, Toronto, Ontario
The Donnelly Centre for Cellular + Biomolecular Research, University of Toronto, Ontario
The Terrence Donnelly Health Sciences Complex, University of Toronto, Mississauga, Ontario
The Institute of Cancer Medicine, Oxford University, United Kingdom