Assistant Professor | Principal Investigator
J. Rafael Montenegro Burke
Department of Molecular Genetics - Canada Research Chair in Functional Metabolomics and Lipidomics
PhD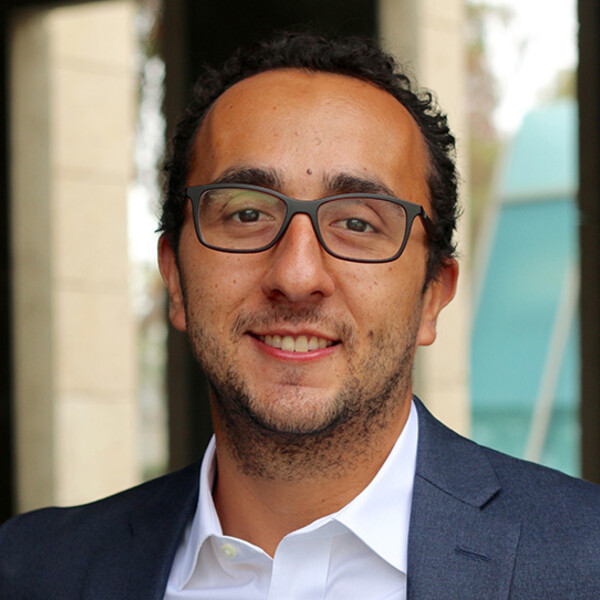 Research Interests
Mass Spectrometry, Metabolomics, Systems Biology, Bioinformatics, Metabolite Activity
Appointment Status
Primary
Qualification
The Scripps Research Institute, La Jolla, CA, U.S., Postdoctoral Fellow, 2020.
Vanderbildt University, Nashville, TN, U.S., PhD in Chemistry, 2016.
Graz University of Technology, Graz, Austria, B.A. and M.S. in Chemical Engineering, 2009.
Using mass spectrometry to map the "dark metabolome"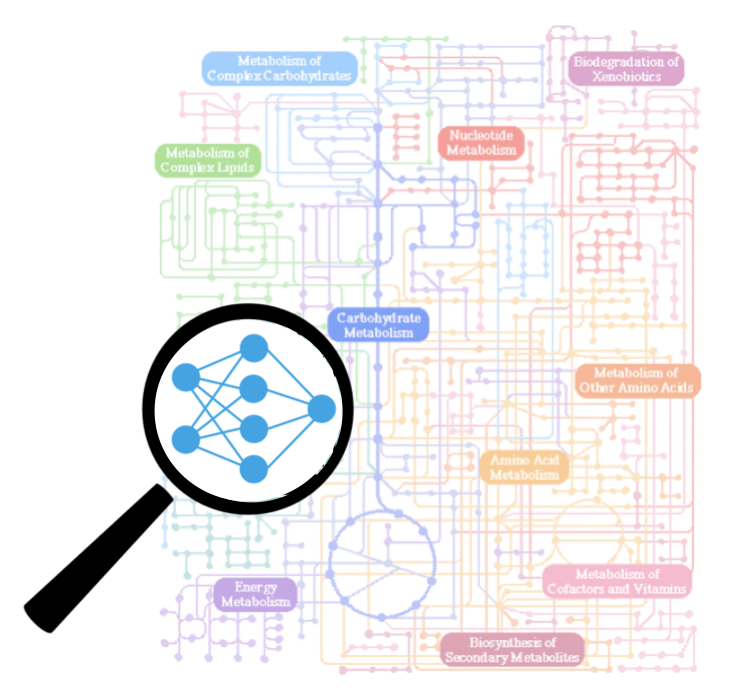 Most people are familiar with the metabolism. Magazines often advertise tips to increase the speed or optimize one's metabolism. However, relatively little is known about metabolites. Metabolites are small molecules, such as lipids, carbohydrates, steroids and amino acids, produced by the metabolism of a living organism. Despite the many active roles that metabolites play in vital biological processes as well as in human diseases, our understanding of the metabolome's composition and function remains rudimentary relative to our knowledge of genes and proteins.
Metabolites have broad chemical diversity and functions. For example, their diversity ranges from "water soluble" to "greasy" molecules such as carbohydrates and lipids. Their functions can vary significantly even for one metabolite or metabolite class. For example, lipids are used by cells as building blocks, as signaling molecules and as energy sources.
Our research lies at the intersection of Mass Spectrometry, Biology, Bioinformatics and Synthesis and we aim to improve our understanding of the composition of the metabolome in different organisms. It is safe to say that billions of years of evolution has led to the development of complicated metabolic and protein networks to sustain life. Thus, the biosynthesis of metabolites is no longer a random process, and metabolites represent biotransformations with a particular function and purpose. Consequently, discovering previously unknown metabolites provides new insight into previously uncharted biological processes. In addition to helping understand previously uncharted biological processes, discovering metabolites also has the potential to help us understand corresponding functions, disease progression as well as develop more efficient disease treatments.
Our lab has a broad interest in the development and application of state-of-the-art mass spectrometry and bioinformatics technologies to characterize complex biological samples and identify metabolic signatures associated with specific organisms and phenotypes. Along with our collaborators, we are among a small group of labs in the world that attempt to map the eukaryotic "dark metabolome" biosynthetic pathways. We focus on three main areas:
1. Metabolite Profiling and Discovery
Metabolomics, the newest 'omics' discipline, focuses on the interrogation of metabolites in complex biological systems, with the goal of identifying correlations between dysregulated pathways and specific biological processes and diseases. We heavily rely on mass spectrometry instrumentation and routinely profile >10,000 compounds. However, less than half of detected metabolites are usually identified. We are focused on developing and improving chemical and bioinformatic tools and strategies, in collaboration with Drs. Gary Bader and Hannes Röst, to detect new molecular species and translate mass spectrometric peaks into metabolite structures.
2. Mapping Uncharted Metabolic Pathways
The discovery of new small molecular entities in biological systems provides insight into previously uncharted biological processes (biosynthesis and degradation) and functions/activity. However, determining the specific enzymes involved in the production of these molecules, as well as other regulatory processes, is a challenging and complex process involving a broad range of screening assays. Furthermore, despite the availability of complete genome sequences, many gene products (i.e. proteins) remain uncharacterized and their functions/reactions are unannotated or misannotated. We seek to develop high-throughput experimental platforms in collaboration with Drs. Brenda Andrews, Charlie Boone and Jason Moffat for linking enzymes and reactions of interest to specific metabolites and map new metabolic pathways.
3. Metabolite Function
Following the "omics" cascade, it is broadly accepted that metabolomics is the omics discipline closest to the phenotype. Although, appreciated for its role in biomarker discovery programs, metabolomics can also be used to identify metabolites with potential to alter a cell's or an organism's phenotype. The breadth of biological processes regulated by small molecules include: cell growth, migration, adhesion, differentiation, apoptosis, senescence, to name a few. We are interested in studying these processes and functions and determine whether the metabolic dysregulation is the cause, effect or the result of synergistic processes related to interactions with larger macromolecular species. Ultimately, we use of classical biochemical tools to translate our metabolomic findings into a physiological context.
SELECT PUBLICATIONS
Metabolomics activity screening of T cell–induced colitis reveals anti-inflammatory metabolites. J. Rafael Montenegro-Burke, Bernard P. Kok, Carlos Guijas, Xavier Domingo-Almenara, Clara Moon, Andrea Galmozzi, Seiya Kitamura, Lars Eckmann, Enrique Saez, Gary E. Siuzdak and Dennis W. Wolan. Science Signaling. 2020 Sep; 14 (702).

Metabolomics activity screening for identifying metabolites that modulate phenotype. Carlos Guijas, J. Rafael Montenegro-Burke, Benedikt Warth, Mary E. Spilker, Gary Siuzdak. Nat Biotechnol. 2018 Apr 5;36(4):316-320.

Lipid profiling of polarized human monocyte-derived macrophages. J. Rafael Montenegro-Burke, Jessica A. Sutton, Lisa M. Rogers, Ginger L. Milne, John A. McLean, David M. Aronoff. Prostaglandins Other Lipid Mediat. 2016 Dec;127:1-8.