Science Rendezvous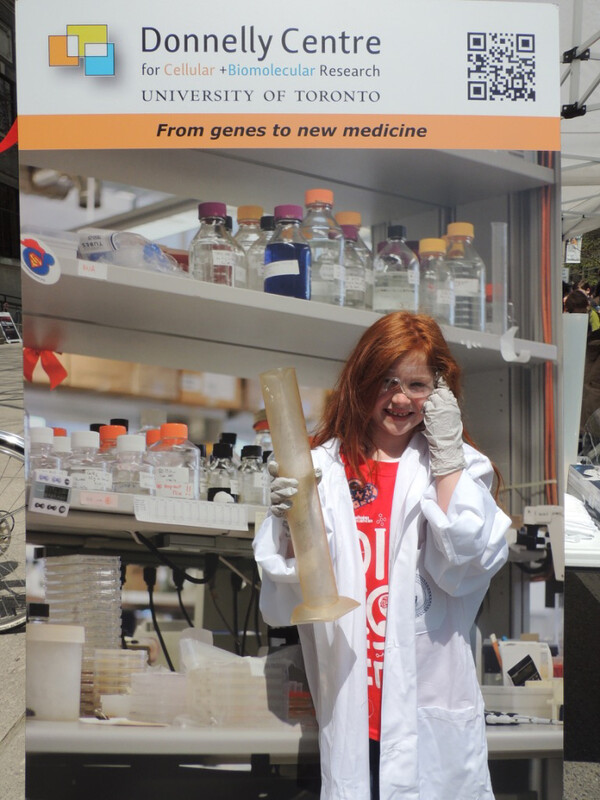 Science Rendezvous is a nation-wide day event that brings wonders of science to everyone. In Toronto, kids and adults of all ages are invited to visit the stalls om St. george street set up by different U of T departments to learn about science in general and research taking place on campus.
The Donnelly Centre stall attracts huge numbers of visitors each year. We take microscopes out on the street to show passersby organisms from yeast to flies and worms that our scientists study to learn about development and disease. Also popular are CSI-style gel loading races and decoding secret messages written in DNA script. And our life-sized lab backdrop is perfect for keepsake selfies!
We'll see you again next May!