Winner of the 2017 Charles H. Best Fellowship Announced
Awards, Trainees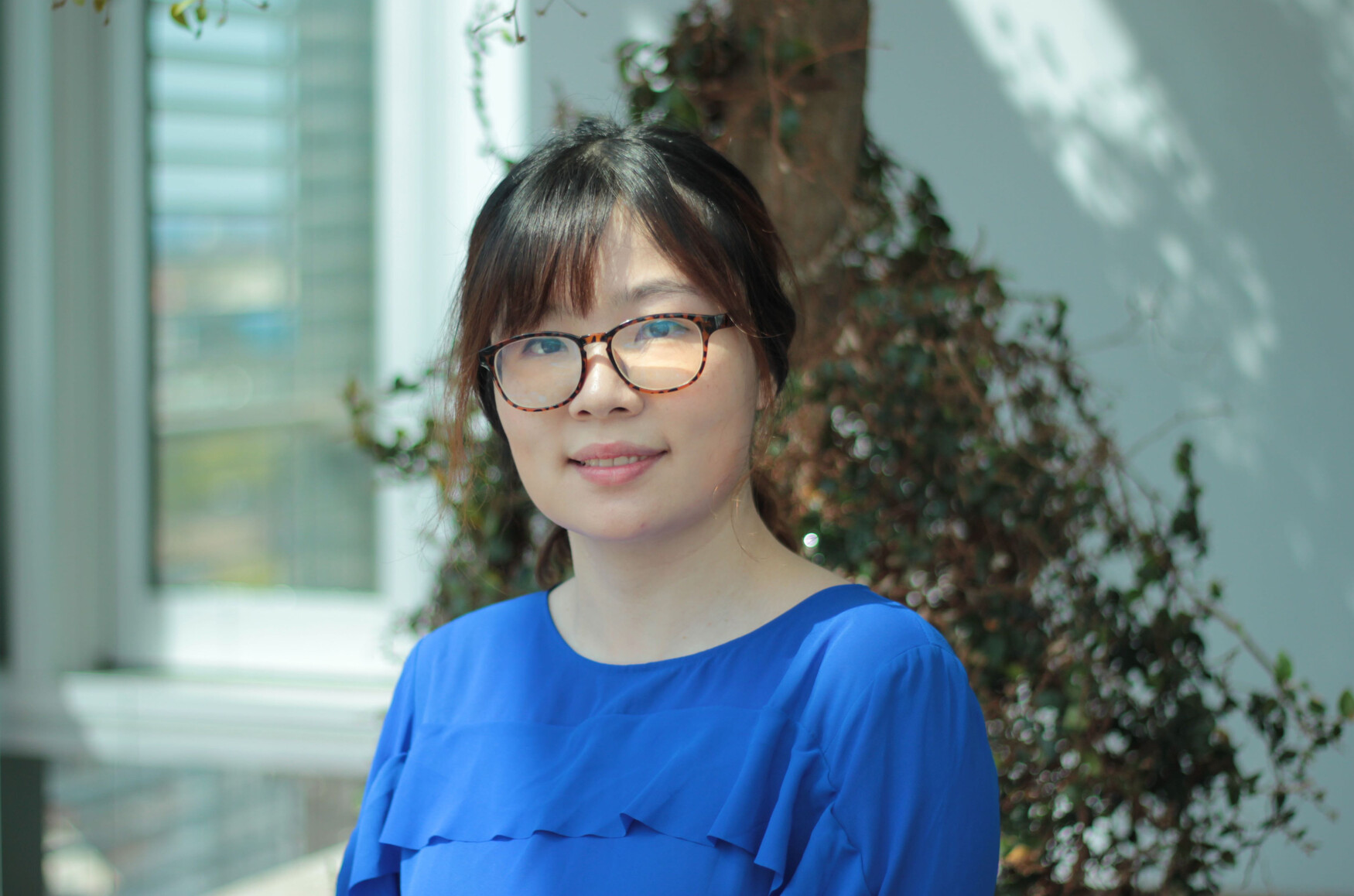 Dr. Jingwen Song has won the flagship postdoctoral award in the Donnelly Centre. The decision to award Song the Charles H. Best Fellowship was based on academic merit and strength of research proposal.
"The Best award will help me to stay motivated and confident to reach my ultimate goal which is to become a Principal Investigator," says Song.
Song joined Dr. Jack Greenblatt's laboratory earlier this year, after completing graduate studies at McGill University in Montreal.
"Jingwen Song is a very important addition to our group.  Her Ph.D. research with Prof. Stephane Richard at McGill was impressive, and I expect Jingwen to greatly expand the scope of what we can accomplish," says Greenblatt, a University Professor with appointments in the Donnelly Centre and Department of Molecular Genetics.
During her postdoctoral training, Song will study how genes eventually become protein molecules that make up the cells and do most of the work in them. Once a gene is switched on, its DNA sequence is copied into an intermediate RNA molecule that serves as a protein template. Song's research will shed light on the molecular processes ensuring that the RNA is made properly. When this goes awry, it can lead to cancer and other diseases.
In particular, Song will focus on two related proteins called RPRD1A and RPRD1B that help make the RNA. Very little is known about these proteins, but abnormally high levels of RPRD1B in 85 per cent of human tumours—including lung, liver, breast and colon— hint at its importance in cancer.
Proteins work by forming alliances with other proteins and Song will identify partners of RPRD1A and RPRD1B in cells with a new technology she is developing. She will also look for drugs that can dial down the two proteins and that could help battle cancer in the future.
"I really like science and enjoy the process of facing and solving the problems," says Song.
Song came to Canada seven years ago after completing an undergraduate degree in biology in  Zheng Zhou, her hometown in central China. Following a Master's degree in Professor Barry Posner's group at McGill, she joined Professor Stephane Richard's team for a PhD, also at McGill. During this time, Song first began to explore the link between RNA biology and cancer and won several graduate student awards for her work.
"While I was at McGill, I had heard a lot about Professor Greenblatt because his research is related to what I was doing for my PhD. I had also heard about the Donnelly Centre as being an open collaborative environment with advanced facilities and I am very happy to be here," says Song.
We thank The Charles H. Best Foundation for their continued support for this award. The Fellowship was established in the honor of Charles H. Best, who had only just graduated from university when he co-discovered insulin with Frederick Banting in 1921 in Toronto.