High School Students Get a Taste of Cutting Edge Science in Donnelly Centre Labs
Youth Outreach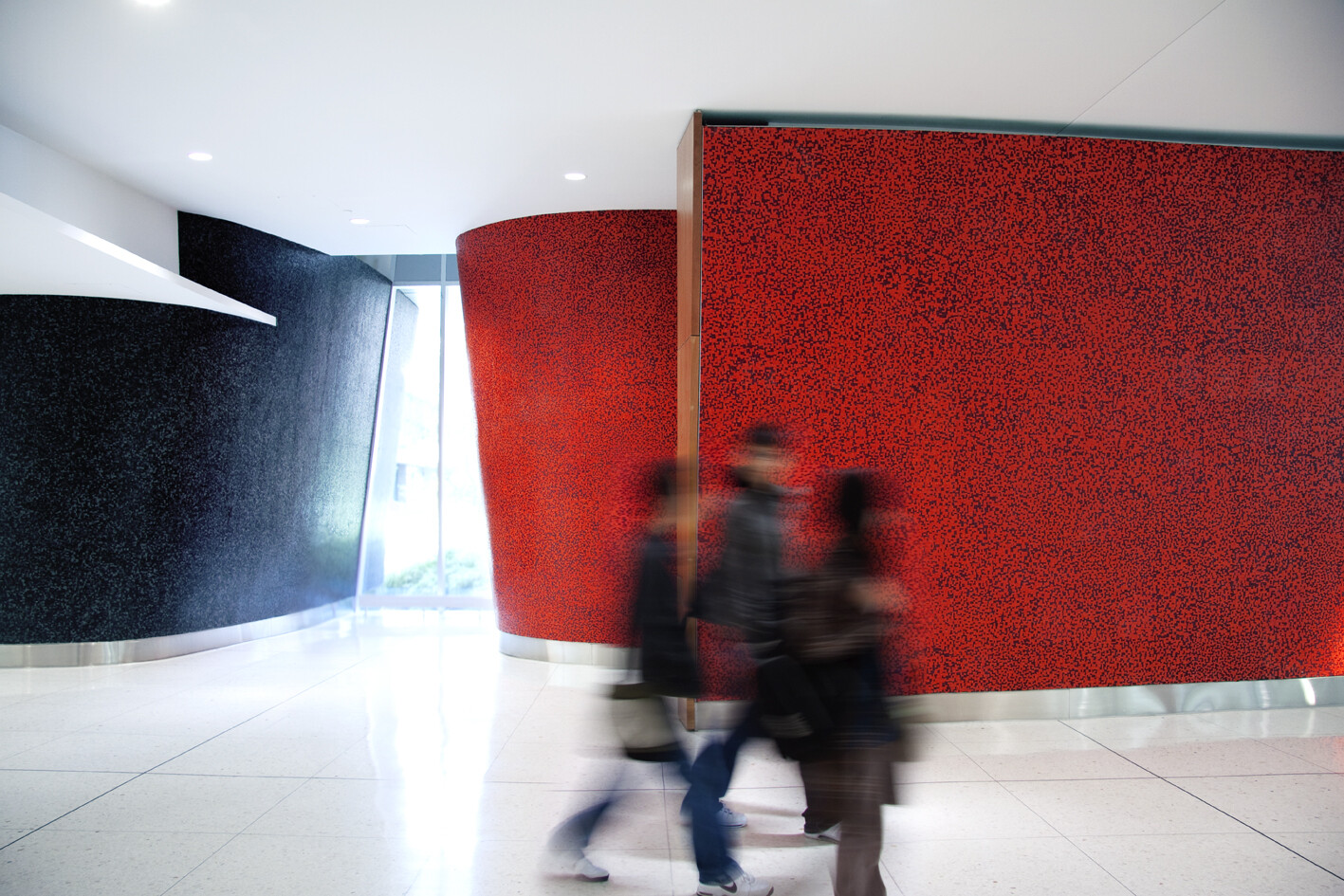 It's often said that you can't be what you can't see – we all rely on examples to help us visualize what's possible and career exploration is no different.
Yet when it comes to research, most students do not get a taste of it until senior undergraduate years, well after deciding to pursue studies in STEM. Science may especially feel far flung to girls and disadvantaged youth, who are under-represented in labs across the country.
To help counter these disparities, the Donnelly Centre took part in the first in-person Research Exploration Opportunity program, coordinated by the University of Toronto branch of STEM Fellowship, a nonprofit that promotes learning opportunities for youth. The program seeks to provide youth from communities underrepresented in STEM with an immersive lab experience to help expand their career perspectives.
Eight high school students in grades 10 to 12, from all over GTA, took part in the program during 2022 March break. Based on the interests expressed at time of application, each student was matched with a participating Donnelly Centre lab, in which they spent time learning under supervision of lab members. The following labs took part in the program: Bader, Boone, Brown, Hughes, Montenegro-Burke, Roth, Shoichet and Taipale.
On their first day, the students attended an introductory seminar, during which they learned in broad strokes about ongoing research at the Centre. They also visited the recently unveiled art exhibit of scientific images showcasing various projects pursued by the Centre's researchers.
I was exposed to  concepts in chemistry and biology that were explained to me at the appropriate level of understanding and was even given advice on pursuing a PhD, giving presentations, patenting a new finding, and more.

2022 REO participant
The students learned basic wet laboratory techniques, such as pipetting, preparing and pouring culture media and splitting and transfecting cells. Some also prepared yeast colonies and dissected yeast tetrads and handled advanced equipment such as mass spectrometers and the robots for placing yeast strains in matrices on media plates, which was a highlight for the Boone lab protégé: "I was blown away by the robots which I got to use. It was amazing for a high school student to experience that!"
We are not naming the program participants, who are all minors, to protect their privacy.
In addition, the students also learned about their mentors' research projects, and they also attended lab meetings and other seminars.
The feedback from the students was overwhelmingly positive, with some calling it "life-changing" and a "total change in perspective". They all said they will look for more research opportunities in the future and that they are more likely to consider research as a career path.
While it was work as usual for the lab members, many students said they found the lab environment friendlier and more welcoming than expected.
Seeing the more social side of working alongside others in a lab, it made me think 'Hey! I can imagine myself doing these things one day.' Everyone was so supportive and helpful towards each other

2022 REO participant
One student said, "I had always thought of research labs as stressful workplaces where there is a lot of pressure on researchers. But during the program, I found out that the lab environment is actually very uncomplicated and researchers work together in a friendly atmosphere."
Another echoed with "Seeing the more social side of working alongside others in a lab, it made me think 'Hey! I can imagine myself doing these things one day.' Everyone was so supportive and helpful towards each other."
It only goes to show how the value of immersive experience goes beyond the hard skills learned, and that the social context is just as important in making science more accessible to youth.
When asked how the program could be improved for next year, most students said they would have liked more time in the lab, in another sign of how much their enjoyed the experience.
Thank you everyone who made this initiative such a great success! If you'd like to take part in future youth outreach programs, let us know at jovana.drinjakovic@utoronto.ca.
The program was in part funded by PromoScience grant from NSERC.
Follow us on LinkedIn and Twitter to keep up with Donnelly Centre news.