Canada Research Chairs will Bolster Study of Brain Disorders, Cell-Cell Communication, Muscle Aging
Appointments, Faculty, Research Funding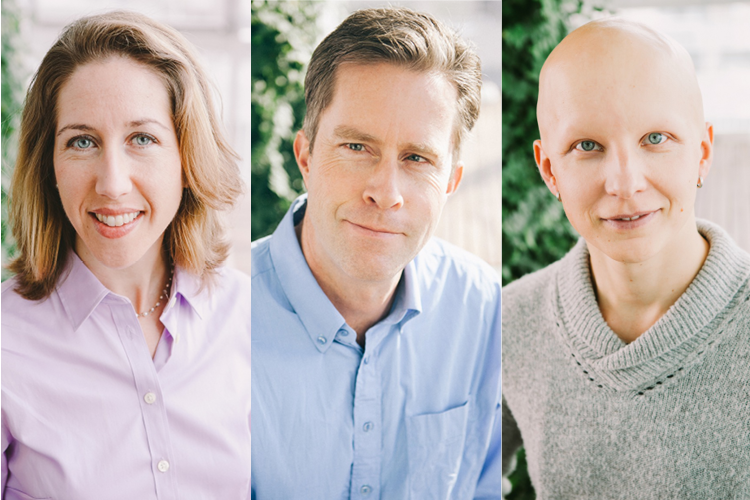 Donnelly Centre investigator and professor of molecular genetics Benjamin Blencowe has been appointed Tier 1 Canada Research Chair in RNA Biology and Genomics, the Canadian government announced today. The prestigious federal appointment comes with $200,000 in annual funding over seven years (renewable once) and it will support research into the molecular mechanisms underlying brain development and disorders.
At the same time, Mikko Taipale, an associate professor of molecular genetics also at the Centre, has had his Tier 2 CRC in Functional Proteomics and Proteostasis renewed for another five-year term, boosting his research funding by $100,000 annually. It will further enable the lab's efforts to identify novel cell surface receptors for the secreted proteins which will help understand how cells communicate with each other.
Read more about Taipale's research on the "birth and death of proteins and anything in between".
Penney Gilbert, an associate professor of biomedical engineering, also had her chair renewed. Gilbert, who holds Tier 2 CRC in Endogenous Repair, studies the molecular processes that underpin muscle aging in a bid to it slow down or even reverse the process to preserve muscle health. Her team developed a miniaturized human skeletal muscle model to study aging and screen for molecules that can spur muscle regeneration.
Read more about Gilbert's work on muscle rejuvenation.
Established in 2000 by the federal government, the Canada Research Chair program seeks to recruit and retain top scientists and scholars in the country. Blencowe's appointment brings the number of chairs held by Donnelly Centre investigators to 12, which is more than a third of its faculty and well above the U of T average.
"This is terrific news, and I would like to offer my sincerest congratulations to Professors Blencowe, Taipale and Gilbert on their highly deserved Canada Research Chairs," said Stephane Angers, Director of the Donnelly Centre and Charles H. Best Chair of Medical Research.
"The appointments will further enhance their distinctly creative research programs and will help ensure the Donnelly Centre remains globally at the forefront of discovery in the underlying biology of health and disease."
Blencowe is world-renowned for his research on RNA biology, especially the process of RNA alternative splicing. During this process, a gene's coding segments, or exons, are variably spliced into messenger RNA molecules which serve as templates for building proteins. While most human genes encode multiple protein variants, alternative splicing is particularly frequent among the genes responsible for brain development and function.
Blencowe and his colleagues previously made foundational insights into the complexity of alternative splicing and how it is regulated. Their work helped establish this process as a key mechanism in the control of embryonic stem cell pluripotency and neurogenesis. His lab previously discovered a program of tiny gene fragments, or microexons, which are spliced specifically in the brain and regulate how proteins that are important for nervous system development and function interact with each other. They also showed that miscues in microexon splicing impact brain wiring, behaviour, and frequently arise in autism spectrum disorder.
The CRC funding will support further research into how microexons contribute to healthy brain development as well as autism and other brain disorders. In collaboration with the computational biologist Quaid Morris, a former investigator in the Donnelly Centre who is now at the Memorial Sloan Kettering Cancer Centre in New York, the team will employ artificial intelligence to scan the human genome in search of novel microexons. In another project, the researchers will hunt for cellular factors responsible for microexon splicing during healthy and disordered brain development. Finally, they will screen for small molecules capable of correcting splicing mistakes in the hope of identifying potential therapeutics for neurological disorders.
Blencowe, who joined U of T in 1998, has authored more than 150 research papers, which have been cited more than 30,000 times. He is the recipient of numerous national and international awards. As well as being a fellow of both the Royal Society of Canada and the UK Royal Society, he won the 2011 John C. Polanyi Award from the Natural Sciences and Engineering Research Council of Canada and the 2019 Canadian Riboclub Life Achievement Award in RNA Research. He also holds the endowed Banbury Chair in Medical Research at the Temerty Faculty of Medicine and serves as Director of the Donnelly Sequencing Centre.
Follow us on LinkedIn and Twitter to keep up with Donnelly Centre news.