Youth Science Outreach
Teachers, if you are interested in bringing your elementary or high school classes to the Donnelly Centre to learn about biomedical research through age-appropriate lectures and hands-on activities we would love to hear from you! Drop us an e-mail at ccbr.info@utoronto.ca.
Your future, that of your children, and that of your country depends on understanding a global economy driven by technology, understanding code, particularly genetic code, which is today's most powerful technology.

Juan Enrique, author of The Future as it Catches You
Part of our mandate at the Donnelly Centre is to promote student interest in science, engage the next generation of researchers, and foster public awareness of the importance of biomedical research.
Our scientists are passionate about showing the younger generations just how exciting and powerful science can be – how by using your minds you can discover something new about the world and make it better.
At the Donnelly Centre, researchers study everything from worms to stem cells using custom built robotics, powerful databases, and high resolution microscopes. Having all these tools and ideas in one place allows us to better understand how the human body works. 
Currently our outreach efforts include Donnelly Science Days, Bring Our Children to Work Day and Science Rendezvous.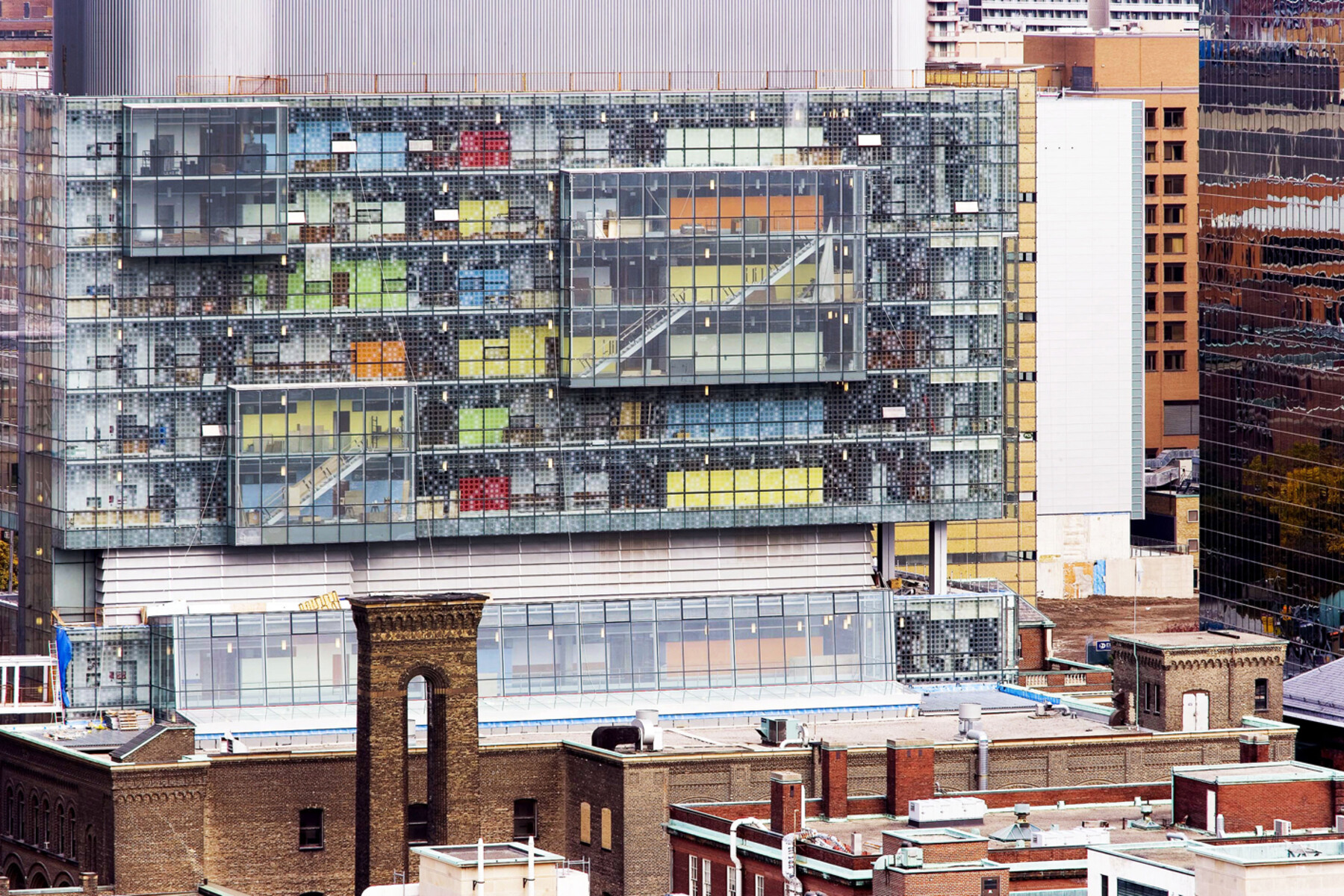 Our goal is to help young people develop a greater knowledge of science and technology and inspire them to consider science-related careers.
We accomplish this through face-to-face interactions with our researchers and hands-on scientific activities that promote learning beyond the classroom. Donnelly Centre principal investigators, researchers and graduate students are happy to provide support beyond the call of duty by generously volunteering their time and expertise to the program.
Secondary school students are invited to the Donnelly Centre for classroom visits that involve:
Tours of the Donnelly Centre's laboratories and facilities
Hands-on experiments in the Centre's labs
Research demonstrations and workshops
Lectures by Donnelly Centre investigators
Q&A sessions with graduate students
Group discussions
During visits, students gain exposure to a number of research areas including stem cell biology, functional genomics, bioinformatics, bioengineering, chemical biology and more. Students learn the basics of DNA and see first-hand the animal models many of our researchers use to study human disease.
To arrange a classroom visit to the Donnelly Centre, please contact ccbr.info@utoronto.ca, 416.978.8861 or 160 College St, Room 230. Include "Youth Outreach " in the e-mail title.
The visit to the Donnelly Centre was an outstanding privilege for us. From DNA extraction, efficient robots  and fancy microscopes to glowing worms, glowing yeasts, retinal stem cells and beating heart cells in a petri dish. This is exactly the message we all have to send to the future scientists.

Shlomit Levy, Bnei Akiva Schools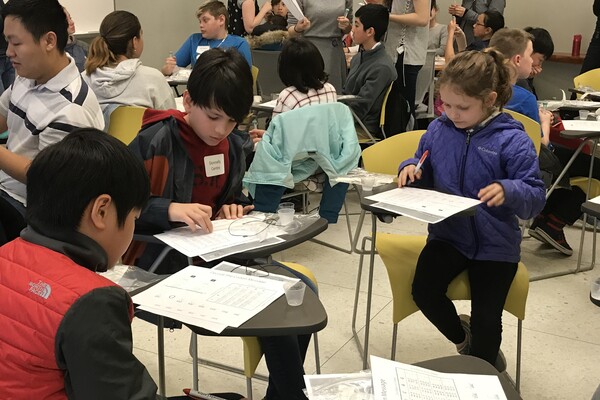 This whole day event, organized each year by the University of Toronto, is when employees can show their kids what mom or dad (or both) do all day when they are not home. At the Donnelly Centre, the youngsters learn about cutting-edge biomedical science that can't be done anywhere else in the world. They also have an opportunity to have a first-hand experience in research with fun experiments tailored to their ages.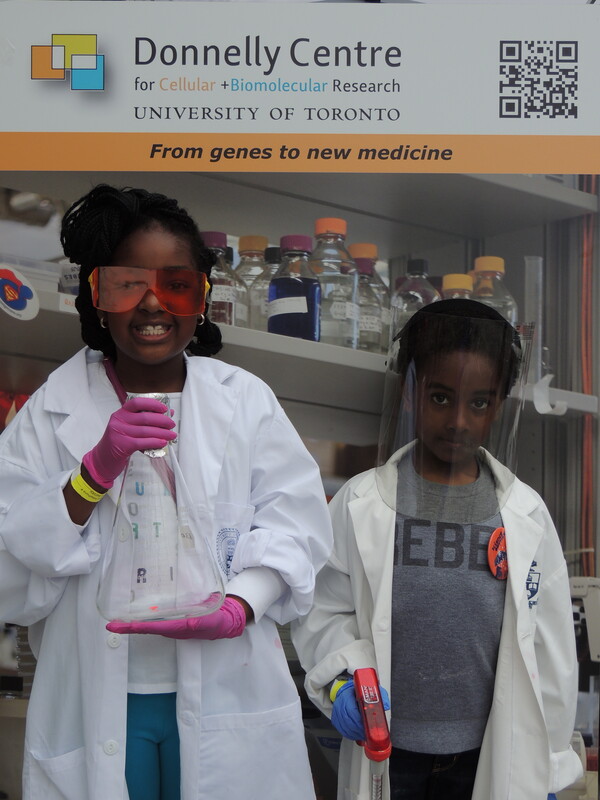 Science Rendezvous is a nation-wide day event that brings wonders of science to everyone. In Toronto, kids of all ages, and their parents, are invited to visit stalls set up by different U of T departments to learn about diverse research that occurs across the campus.
The Donnelly Centre stall attracts huge numbers of visitors every year. This year our set up included microscopes through which visitors could see live animals, such as worms and fish, which our scientists study to learn more about human diseases.
The kids got some hands-on experience loading DNA gels CSI-style and we tickled their brains with a secret message coded in the DNA language. Our life-sized lab backdrop made every kid look like a real scientists - a photo-opportunity the parents loved!
For more pictures view our Flickr gallery.