Centre for the Commercialization of Antibodies and Biologics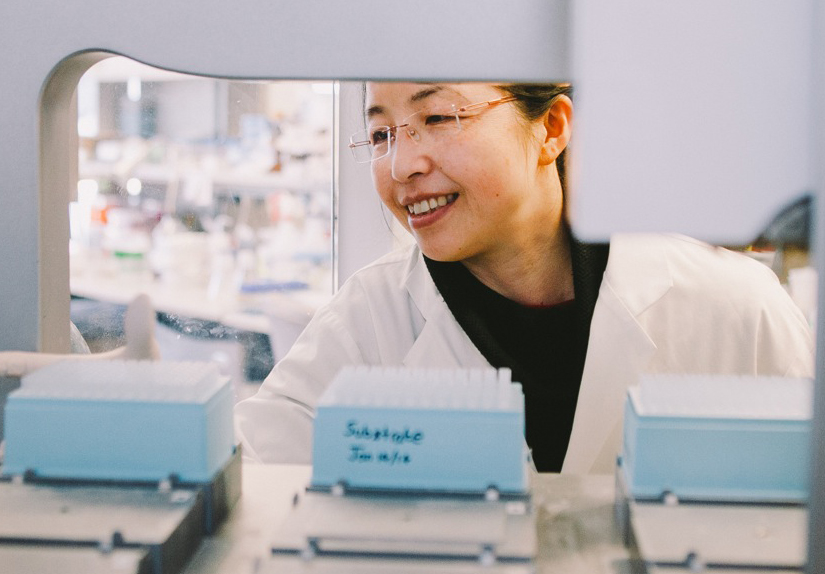 Phage display technology can produce thousands of high-quality antibodies The Centre for the Commercialization of Antibodies and Biologics (CCAB) is a not-for-profit organization focused on translating research discoveries into marketable products.  Its main focus is on antibodies discovered at the Toronto Recombinant Antibody Centre (TRAC) using state-of-the-art phage display technology. Established in 2014, CCAB bridges the cutting-edge research and discovery at the TRAC, housed in the Donnelly Centre, with the business and biotech sectors to quickly translate this research potential into new therapeutics, diagnostics, and research reagents.
CCAB is led by Donnelly Centre researcher Dr. Sachdev Sidhu, who combines his academic success with over ten years of industry experience as Principal Investigator in the Department of Protein Engineering at Genentech. Dr. Sidhu's pioneering contributions to protein science were recognized this year when he was named the 2015 recipient of the prestigious Christian B. Anfinsen Award from the Protein Society - one of the highest accolades in the field.
 "CCAB exists here at the Donnelly Centre because there is nowhere else in Canada that can do this kind of groundbreaking research." Dr. Brenda Andrews
CCAB's Mission
To enable and accelerate the development of high-impact health-related research tools.
To evaluate the potential of synthetic antibodies as biological reagents, diagnostic and prognostic tools and therapeutic candidates, in collaboration with commercial partners.
To reduce the development time of preclinical candidate drugs.
To generate and support startup companies in Canada centered on antibody therapeutics, reagents and related technology.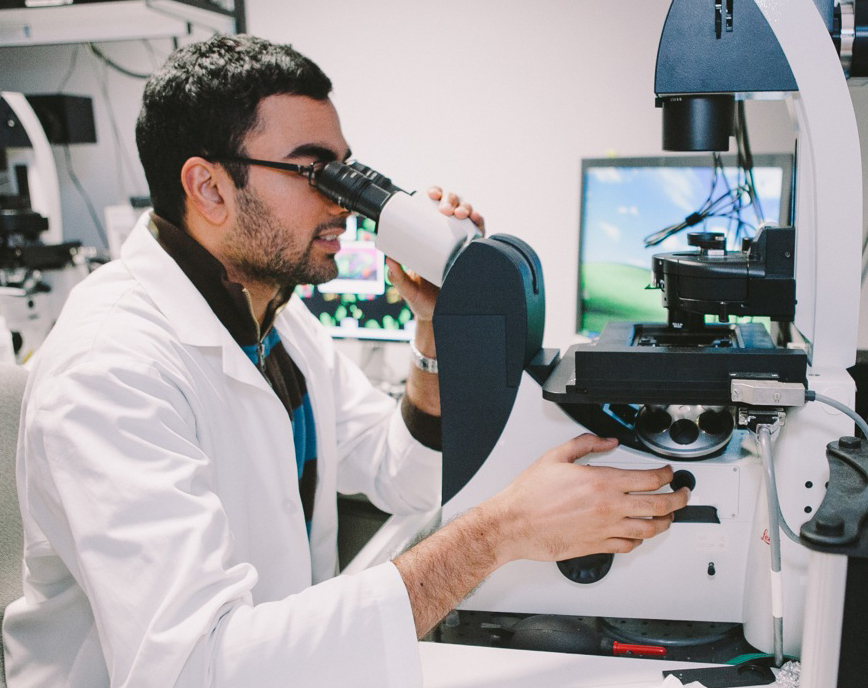 Synthetic antibodies can be used in research, diagnostics and therapy Supported by the federal government's Centres of Excellence for Commercialization and Research (CECR) Program, CCAB will fill three voids in the Canadian system: a shortage of process and manufacturing know-how and funding needed to convert antibodies into commercial products; a lack of knowledge and dynamic business leadership in biotherapeutics; and too few connections with international finance and industry partners to facilitate late-stage drug development.
Read here about the partnership between the Recombinant Antibody Network (RAN), co-founded by Sidhu, and the pharmaceutical giant Celgene Corp to speed up development of antibody-based cancer therapies.
Over the next five years, CCAB expects to manage the commercialization of more than 10,000 synthetic antibody reagents.
"The goal is to have a new drug in the clinic by 2018." Dr. Sachdev Sidhu
Watch this video to learn more about synthetic antibodies.